July 17, 2007 | Author: Webmaster | Filed under: Campaign News
Over the weekend of July 15, a saturation mailing of campaign literature was sent to every voter's house in District One.
The mailing, which invites the voters of District One to support Phil's re-election as Supervisor on August 7, was prepared by volunteers who spent long hours stuffing, labeling, and sticking stamps on almost 3000 pieces of mail.
To view pictures of the volunteers and the candidate hard at work, click here. To view the letter as a pdf, click here.
Here is a picture of Phil with the mailing, ready to take to the post office: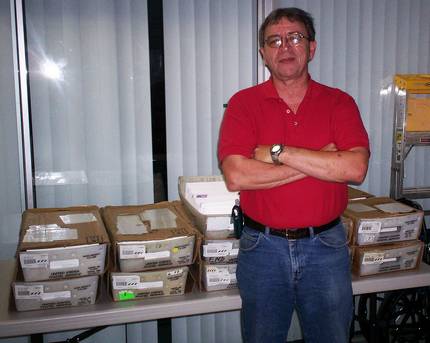 No comments yet.